This is my Blog dedicated to my budgies and my cockatiel.
Please feel free to ask questions about my birds, or anything about your birds :) I will do the best I can to help!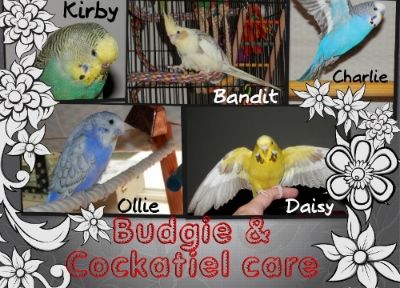 CLICK THESE LINKS TO FIND OUT ABOUT:
aboutmyflock
''
OR:
healthy foods for your budgie
This blog is for all bird lovers.
I love birds, and own 3 Budgies!
Since owning birds I've learnt many things & that birds are much more difficult to look after than people think.
This blog is going to be full of pics of my birds, rebloging other birds and tips of budgie care and bird care in general.
Please feel free to ask questions and I'll get back to you as soon as possible!
hand-fed-budgies likes this
budgiecare posted this